There's a cool project called "GNUstep Desktop" that brings together many old GNUstep technologies, and a few new ones, to provide an entire integrated desktop. We gave it a whirl and are pretty impressed!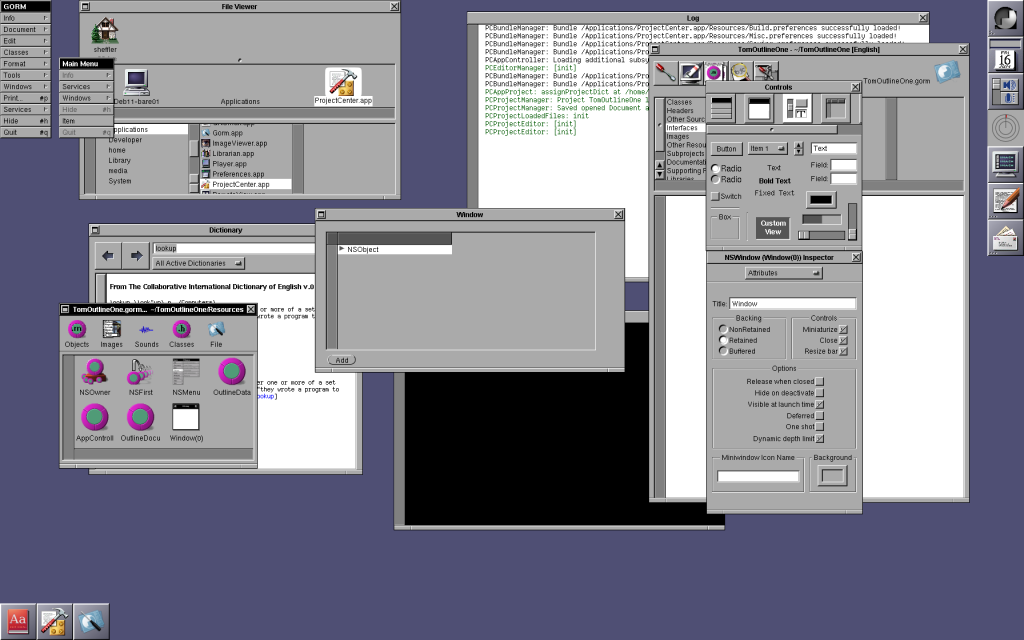 It's pretty amazing that software that began life 30 years ago is still operational and evolving, but that is the case in the GNUstep project.
At McLaren labs, we have been a fan of modern ObjC on clang, and the ObjC runtime with Foundation libraries and have been slowly learning more about GNUstep GUI and desktop. To be honest, it has been a slow learning process. While there is actually very good information about the various pieces of the GNUstep project, it sometimes seems that there are too many conflicting versions around — there isn't a single source of truth that brings everything together. But that being said, the quality of many of the components really amazes me.
Read More »

GNUstep Desktop – a refreshed look at NeXT/OpenStep