A few weeks ago I picked up an inexpensive Chromebook. I'm typing this on it now, in fact. This was my first experience with Chromebook, and my first experience thinking about porting McLaren Labs' tools onto a Chromebook. At first, I was thinking about wiping ChromeOS and putting Debian11 directly on it. But then I learned about native Linux support on Chrome in a VM.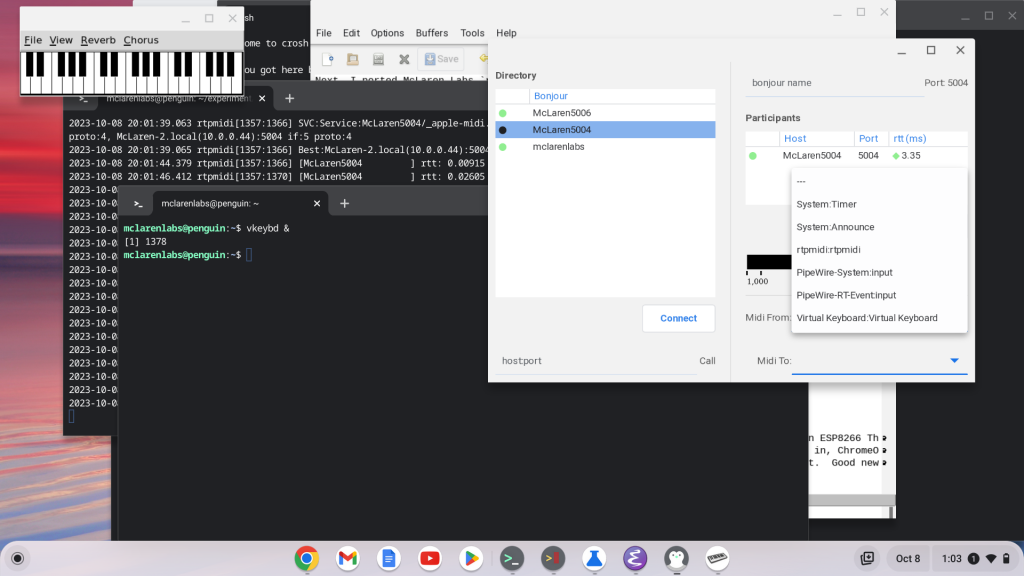 Chromebook Linux
Crostini is the name given to the Linux-on-Chromebook virtual machine support. To enable it on my chromebook, I needed to open chrome://flags and enable Linux. Then I rebooted, and in Settings>>Advanced there was a new section called "Linux". Voila.
Applications that need the Linux environment cause the Linux VM to start. One application is "Terminal" in the main applications menu. Start it up, and there is a full Debian 11 environment there. You can use "apt-get" and install whatever you desire.
Read More »

Chromebook, Crostini Linux and MIDI